Pure Win Registration
Are you ready to spin the reels at Online Casino? In that case, let us guide you through the ins and outs of the Pure Win registration process. Worry not, as signing up is as easy as ABC! By registering with our site, you'll get a glimpse at our immerse game collection, our carefully selected bonus offers, and other great incentives that won't leave anyone indifferent!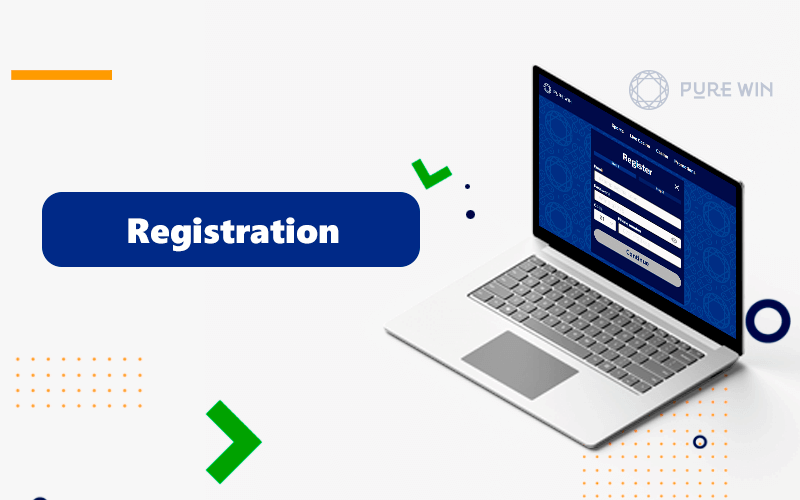 Instructions for registration at PURE WIN
To be able to take advantage of our welcome bonus offer, one must register with a unique account. We'll now get into the registration process at Pure Win.
To sign up, you must follow our instructions step by step.
Open the Pure Win website and click on the large registration button located at the top right corner.
Follow through the next two steps. You'll first type in an email address, a unique password, and your area code as well as your phone number.
After you're done entering the most basic details, click on 'Continue', and you'll get to the second step of the registration process.
You'll be now further asked to enter more personal information such as country of residence, home address, and other info needed to verify your account.
Finally, read our T&Cs, and if you agree with them, click on the 'I agree to all Terms and Conditions' box. You can also choose whether you want to receive email notifications for your account, which is entirely up to you.
Once you're done with all that, click on the 'Continue' button again, and your account is now ready!
Now, it's all about your verification, which we'll talk about in detail below.
Registration Requirements
To have your account registered with Pure Win, you must first fulfill all the signup requirements. So by registration, we mean all the personal information one must give us access to when completing the two registration steps. To make your 'job' easier, follow the bullet list down below to see where you stand:
Suitable location. First and foremost, our online casino has a certain number of locations that are accepted. That includes Bangladesh, Bhutan, India, Myanmar, South Africa, Mauritius, Maldives, Nepal, Singapore, and New Zealand. We only accept players from these countries because we only allow area code numbers from them. That means if you reside anywhere out of this location pool, we won't be able to confirm your phone number.
Confirmed email address. If you fulfill the primary requirement, you can move on to the next registration step. One must possess a valid email address. This is a crucial step because we'll need your email to notify you of all things and verify your identity!
Matching area code and phone number. Finally, you should provide us with an area code that matches your state of residence and your real phone number. We'll use this info to contact you over SMS and verify your profile.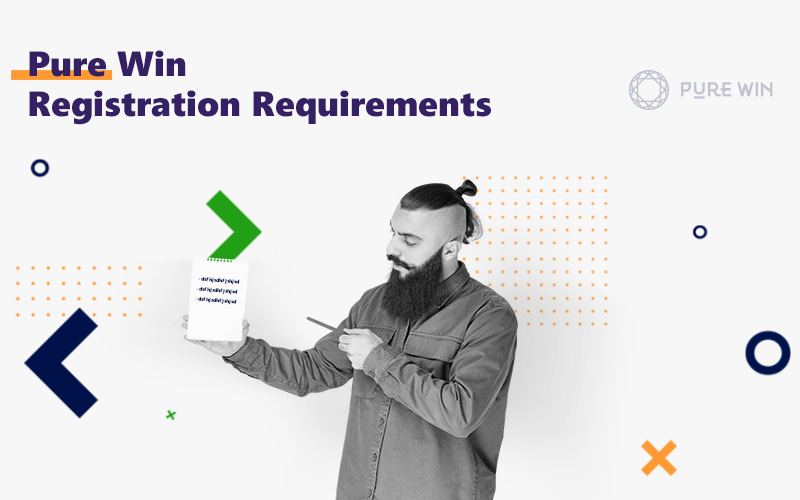 Welcome Bonus for new users
The welcome bonus at Pure Win is available to all first-time players that have successfully registered with the site. And luckily, we offer multiple generous prizes, so you can mix and match for an optimal gambling experience.
You can find all welcome bonuses and other player incentives in the 'Promotions' tab. Make sure you claim them ASAP, because they're only valid for a certain time. However, even if the current offers are not available at the time of your registration, you can rest assured that we won't leave you empty-handed.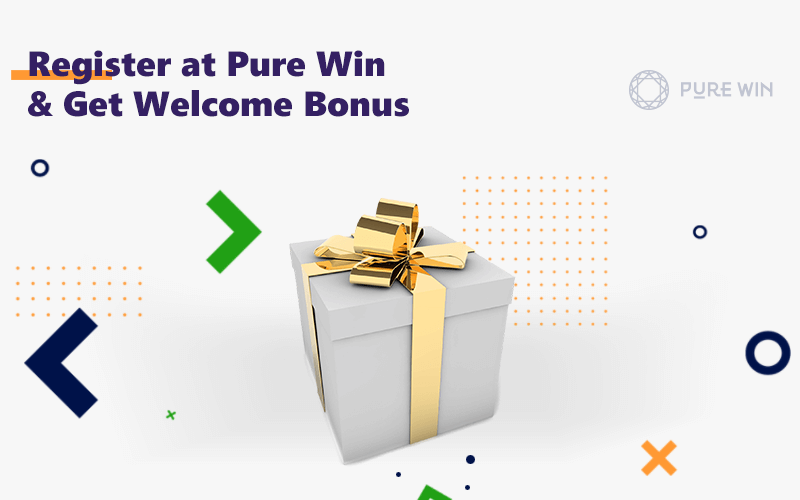 Sports Welcome Offer
The first welcome bonus you can claim after completing your registration comprises ₹10,000 in the form of free bets on most of our sports betting games. Cricket, soccer, basketball, badminton, and eGaming are some of the most popular sports games our players bet on. Yes, you can use your gratis bets to put your wager on the team or player you believe will win!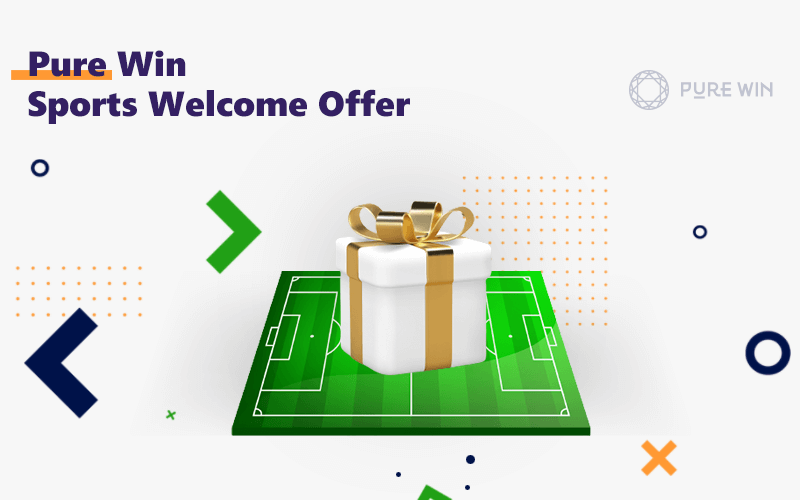 Live Casino Welcome bonus
A ₹1,000 live dealer casino free bet will also be deposited to your account, which you can use on any of our live dealer games such as baccarat, blackjack, roulette, and more. Finally, on your second and third deposit, you are set to receive a 50% deposit match of up to ₹60,000 on any of the casino games we offer.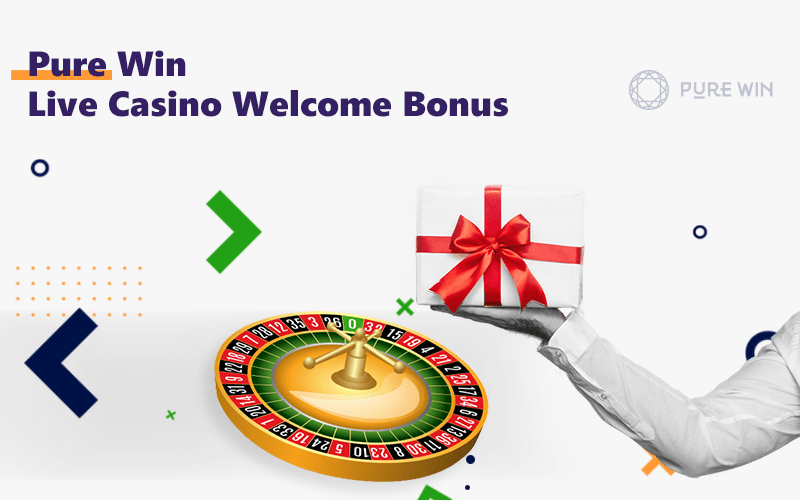 Casino Bonus
After you complete sign up, you're eligible for the casino welcome bonus we offer! All our players that deposit three times are eligible for a deposit match of up to ₹90,000 extra that can be redeemed on any of our casino games, including live games.
A ₹1,500 live dealer casino free bet and a ₹500 free bet on our sportsbook will follow as well!
Account Verification
To use our services, it's necessary for you to verify your account first. Our site imposes a verification process upon registration.
Verifying your account is simple. During the registration process, we'll ask you to provide a phone number for communication and safety purposes. Then, we will send you a verification code via SMS for confirmation. It's a very easy but crucial step when signing up.
On top of that, you cannot play or wager on our games without verifying your account first, which is why everyone must do it. If you want to claim any bonuses or bet on a sportsbook, you must verify your account first.
You can do that by checking your messages folder on your mobile after you complete the sign up. We only require this verification process to confirm your identity. Simply enter the said code in the appropriate place and we'll confirm your identity. After that, all of our casino sections will be at your leisure.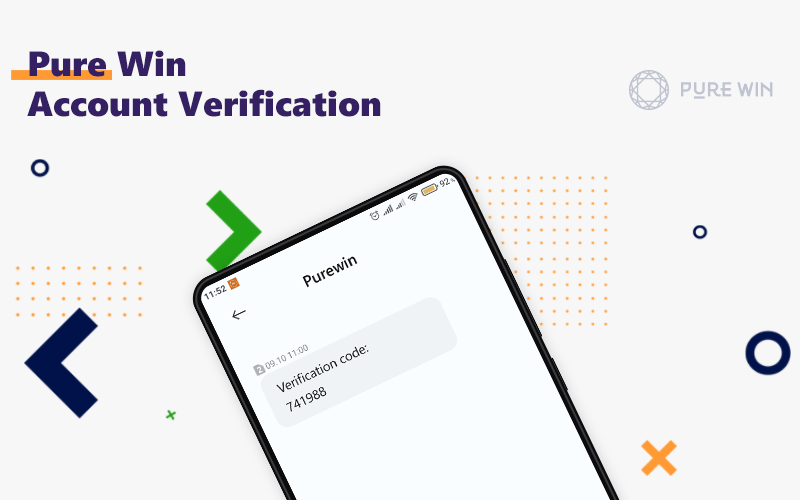 FAQ
Can I have multiple accounts at Pure Win?
Sadly, no. There can only be one Pure Win account per email address. If you already have an account and cannot log back in, please let us know about your problems at support service.
What if I try to register, but the system says that my email is already registered?
If the system says your email address is taken, that means you signed up with us in the past and probably don't even remember it. In this case, you can log back into your existing account.
I forgot the password to my account. How do I get a new one?
If you've forgotten your password, you can enter a new one by clicking on the 'Forgot password?' link on the login form. We'll then send you a link that'll take you to a new page where you'll enter a new password. Then you'll simply log back in with that one.
I changed my password and now I can't log in! What to do?
This could be happening because you previously tried to log into your account multiple times, so our servers think it's an attack. But, don't worry, you can always contact us for help between 2 PM and 10 PM IST. You can do so over email or through live chat.
What should I do if I don't receive the SMS/emails Pure Win sends me?
If you're facing this issue, there's really only one thing you can do: contact us! You can reach out to us over email or chat with one of our Customer support agents through live chat.
What to do if I did not receive a verification SMS to activate my account?
If you don't receive the SMS containing the verification code for a few minutes, feel free to resend the code. You can do that by clicking the 'Resend code' link on the registration form. If that fails too, you can always get in touch with us via email or through live chat.
Can I confirm my account without a phone number?
Yes, you can! To do that, we'll need your valid email address and credentials. Plus, we'll require you to send us a copy of a legal ID (front and backside) or passport (top and bottom page). You should send the said copies to [email protected]